Welcome to Making Sense of Marketing where we will give you the resources you need to make the
right decisions!
You are a small business so you can't afford your own marketing manager, so it is all up to you!
Every time you turn to Social Media you see an ad for the next latest and greatest company that is going to transform your sales overnight! You start searching the web trying to make sense of what to do but are greeted by all this jargon you have never heard before which just gives you a headache!
If this sounds like you, then rest assured you are not alone! Business people around the world are being overloaded with new technology and either end up wasting a lot of time and money or freeze up and do nothing!

Making Sense of Marketing
In this video series we visit small businesses and learn about their everyday marketing issues, identifying ways in which their marketing can be improved. We also meet industry experts to gain better insight into ways small businesses can take advantage of new marketing technology and take a look at examples of businesses undertaking innovative marketing, to provide both education and inspiration for our viewers.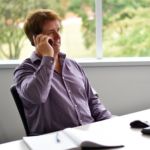 "As a business owner you want to be focussed on what you know".