We all know that if you want to create amazing graphics, 3D artwork, paintings and images that Photoshop is the standard photo & design software to go to. But it's quite expensive and to be able to use it as an individual – you'll have to pay a pricey monthly fee. That's why people turn to free photo & design software alternatives like Paint.net or Pixlr.
But one of the best alternatives that we've found is a free online-based editor called Photopea. It is beginner friendly and has all the same capabilities and functions as Photoshop.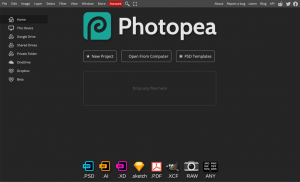 You can create a new project from scratch, browse through their provided templates or import files from different sources such as your computer, Google Drive, OneDrive and Dropbox. Not only that, if you're an avid Adobe user, Photopea supports different file formats such as psd, ai and xd.
If you select PSD templates, you can view all the top templates used by other Photopea users along with different template categories.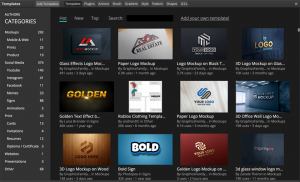 If you select new project, a window will pop up for you to adjust your settings before starting your project.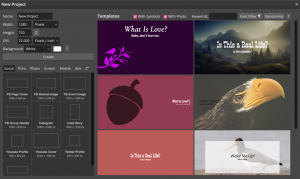 Once you've adjusted your settings, you'll be taken to the project interface where you can start creating your image or design. It has all the same tools for you to use such as the Select tools, Crop, Text, Brush tools etc. You can also adjust the project interface through the top tabs, adjust layers and also add filters similar to Photoshop.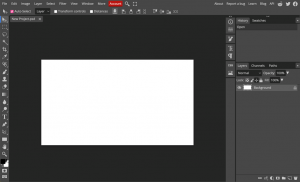 Also be sure to export and save your project either online or to your device.
Be sure to save Photopea for when you need an easily accessible image and graphic design editor!
Links to other useful articles:
https://msofmarketing.com/convert-edit-your-files-pdf-photo-video-more-with-this-all-in-one-website/
https://msofmarketing.com/spy-on-the-top-1-of-facebook-instagram-ads/
https://msofmarketing.com/how-to-save-money-on-expensive-software/
https://msofmarketing.com/the-easiest-way-to-edit-subtitle-videos/
https://msofmarketing.com/how-to-save-money-on-expensive-software/