With people spending more and more on their online advertising, its important to ensure that you are getting the greatest value!
What are the variables that can influence the outcome of your online advertising?
If your online advertising does not bring you the results that you were expecting, is it the fault of the ads?
In the interests of helping answer those questions and more, we have put together a free guide. Just click the link below to read our guide!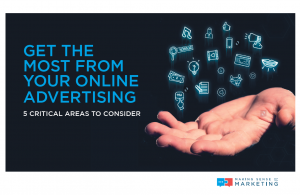 Getting the most from your online advertising hign res-min
For other useful articles:
https://msofmarketing.com/advertising-cant-make-you-rich-without-this/
https://msofmarketing.com/inbound-marketing-versus-outbound-marketing-what-is-the-difference/
https://msofmarketing.com/understand-your-customer-journey/
https://msofmarketing.com/7-mistakes-to-avoid-to-make-your-marketing-a-success-in-2021/
https://msofmarketing.com/tell-a-story-to-give-life-to-your-marketing/
https://msofmarketing.com/so-you-want-some-of-your-competitors-clients/
https://msofmarketing.com/5-quick-tips-to-help-you-stand-out-in-a-crowded-market/
https://msofmarketing.com/is-a-unique-selling-proposition-usp-enough/
https://msofmarketing.com/how-refreshing-being-honest-with-your-marketing/
https://msofmarketing.com/16-tips-to-make-your-conversion-page-convert/
https://msofmarketing.com/how-to-create-high-converting-landing-pages/
https://msofmarketing.com/maximize-your-calls-to-action/
https://www.youtube.com/channel/UCVRkDL7gZSP98vnVyZ5445g