Email Marketing is a low cost and effective way to generate sales, build loyalty, remain top of mind, educate people and even get referrals. Often people have great intentions with email marketing, but they become stuck on what content to create and it becomes a chore. When this happens, they are at risk of giving up on what can be a great opportunity.
To get results from email marketing, you need to have a clear vision of what you are wanting to achieve, develop a plan, then schedule it. You need to do it enough times that you no longer question it, it is just part of what you do.
To help you plan your content, here is 4 different types of emails that you can send:
NEWSLETTERS
Keep people informed with what you are doing by designing a newsletter that you share consistently, say once a month. The newsletter can cover topics such as recent events, upcoming promotions, information on a product or profile staff profiles. The key is to make it easy to read with a good balance between images and text and don't make it too long. Consider your first impression if you received the newsletter. It needs to look enticing to get them to read rather than delete!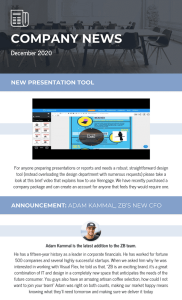 PROMOTIONAL EMAILS
Let people know in advance of a forthcoming promotion. Even offer them an exclusive promotion not available to others. This will help promote the benefits of opening your emails and develop loyalty as you reward them. As always, make your email attractive with good use of images, be economical with the text and make your offer easy to understand.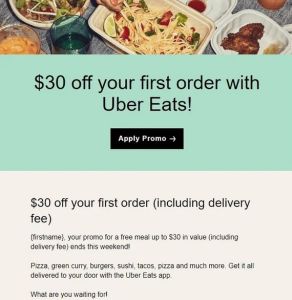 SPECIAL EVENTS EMAIL
Consider events that you can tie into your business such as public holidays like Easter, sporting events, national awareness days etc. As it's a public event people will be thinking about it, so its an opportunity for you to join the wave of attention. Your email could be just offering support for a competing team, or you could structure your own special offers with the event. The key is to consider your target audience and what resonates with them and customise an email campaign accordingly.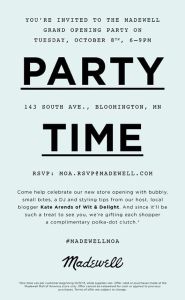 TRANSACTIONAL EMAILS
These are emails that are tied to transactions. It could be a thank you email for a recent purchase, or it could be an email providing a bonus for loyal customers who have reached certain purchasing targets. The more personal you can make these emails, the better. You don't want it to seem like it is just a mass email sent out to everyone. The goal is to develop loyalty through genuine appreciation.
Ideally, look at a calendar and schedule your emails for the year. Don't overdo the commitment and leave plenty of room for unexpected events that come up, that would work well with email marketing. Good planning will help to prevent you feeling that your email marketing is a chore rather than an amazing opportunity, that it is!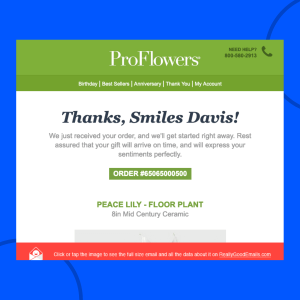 Other relevant articles:
https://msofmarketing.com/why-email-marketing-can-be-better-for-you-than-social-media/
https://msofmarketing.com/10-tips-for-email-marketing-success/
https://msofmarketing.com/can-email-marketing-help-any-business/
https://msofmarketing.com/using-email-marketing-to-build-your-prospects-list/
https://msofmarketing.com/11-tips-for-creating-great-emails/
https://msofmarketing.com/3-simple-tips-to-amplify-your-email-marketing/
https://msofmarketing.com/6-quick-tips-for-your-email-subject-line/
https://msofmarketing.com/7-tips-to-think-about-when-writing-your-email-content/
https://msofmarketing.com/make-moredo-less-spend-less-how/
https://msofmarketing.com/build-an-empire-with-email-marketing/
https://msofmarketing.com/3-tips-to-get-your-emails-opened/