Free access to thousands of emails from global companies! 📩
You're about to start concocting your next email and you're stuck. How do I get people to open my email, read my email? What tone do I want to go for when writing my copy? What are some hooks, offers and CTAs that I can add? Where should I place the images, the buttons?
How do I get people to engage and read to the very end of the email?
We've come across a neat website where you can find inspiration for writing your next email called Milled.com! This a little resource hub where you can find thousands of emails from different kinds of global companies, brands and retailers. You can find sales, deals, coupons and deals with this search engine for email newsletters.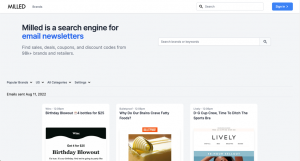 You can filter what kinds of emails you want to see by directly searching or through filters such as whether you want to see All Brands or Popular brands, by country such as US, Australia, Canada, France, New Zealand etc., and store category such as apparel, beauty, shoes, jewellery & watches or home & decor.

You can scroll down to see which email you'd like to view. For this example, we'll be using this email from Vans Australia.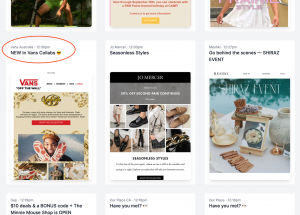 Once you've clicked through, you'll be able to view the whole email as well as information about the brand on the left side of the page.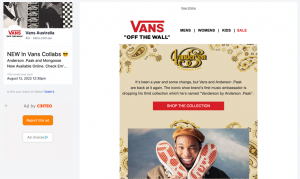 At the very bottom of the page, below the email, you can also view a small sample of any other emails that this brand has previously released.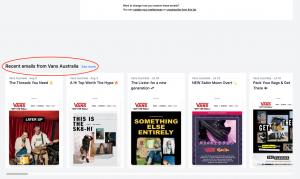 If you click the See More button, you'll be taken to that brand's on page where you can access their whole library of previously released emails. If you create an account with Milled.com, you can also follow the brand's page to keep updated with their email releases.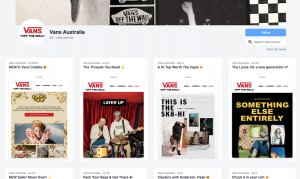 This is such an amazing hidden gem that isn't talked about enough! Be sure to bookmark Milled.com and use it when you're needing some email ideas and inspiration.
For other inspirational articles:
https://msofmarketing.com/why-email-marketing-can-be-better-for-you-than-social-media/
https://msofmarketing.com/10-tips-for-email-marketing-success/
https://msofmarketing.com/can-email-marketing-help-any-business/
https://msofmarketing.com/using-email-marketing-to-build-your-prospects-list/
https://msofmarketing.com/11-tips-for-creating-great-emails/
https://msofmarketing.com/3-simple-tips-to-amplify-your-email-marketing/
https://msofmarketing.com/6-quick-tips-for-your-email-subject-line/
https://msofmarketing.com/7-tips-to-think-about-when-writing-your-email-content/
https://msofmarketing.com/make-moredo-less-spend-less-how/
https://msofmarketing.com/build-an-empire-with-email-marketing/